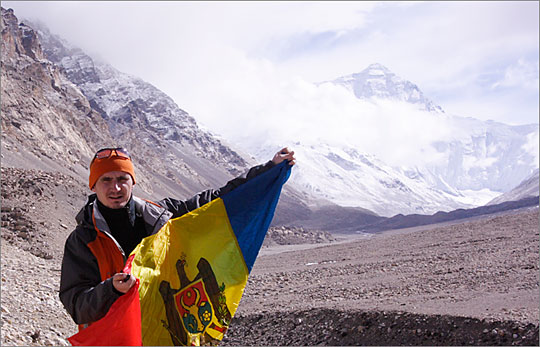 I woke up this morning and as usually turned on the TV for the latest sweet news from CCTV9, only to find out that Olympic flames reached the summit at around 9:10 (our local time). Well done China! And my respect to the climbing team.
From Mt. Olympus to Mt. Everest the Olympic torch went, and we humans still fighting. Hope one day the world peace will not be just a dream. "One World – One Dream" – the slogan for the Beijing Olympics reads.
I happened to reach Mt.Everest Base Camp some time ago and just found the picture of myself, Mt.Everest and my flag.
For complete story check out The Official Beijing Olympics Web-site and some pictures here. 92 days to go!