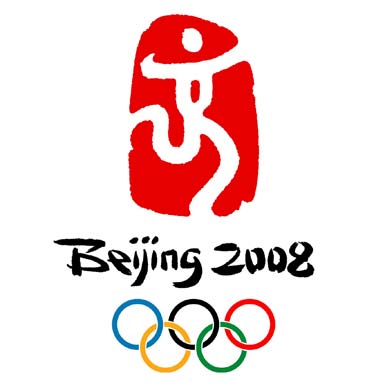 On August 8th, while the Olympic teams were entering the Bird's Nest Stadium in Beijing at the opening ceremony of the XXIXth Olympic Games, Russian troops were entering Georgia, once a former Soviet Republic, now invaded by Russian Army, claiming they are acting as so called "peace-keepers", like they always do. I will not write about this war aggression here, it has been said enough already, but if you want to find out what's behind it all just read this article here: The Pipeline War. The did is certainly not in the spirits of the Olympics and I blame Russia for starting a war during the Olympic Games, when it supposed to be the other way around.
I would like to remind you the Melbourne Olympic Games in 1956 when Russian tanks invaded the streets of Budapest. After Russians bombed Hungary the national polo teams of Hungary and USSR met in Melbourne for a game which was later called "Blood in the Water match" or "Blood Bath". The name was coined by the media after Hungarian player Ervin Zador emerged from the pool with blood pouring from under his eye after being punched by a Soviet player. That was a semifinal and Hungary won that game 4:0 taking the revenge in sports (they became Olympic champions back then), while Russians could not show a fair play even in sports. There was also a documentary about that event produced in 2006 by Quentin Tarantino and called "Freedom's Fury".

The Georgian Olympic team wanted to withdraw from the Olympics, but they decided to remain at the games and now the national Olympic teams of both countries will meat at the sports matches. The one I'm aware of is this one:
On Wednesday, August 13th at 12:00PM there will be a woman's beach volleyball match between Georgia and Russia scheduled as part of the 1st round.
And there are also slight chances for sportsmen of both countries to meet in one-on-one fights in Box and Wrestling, as well as in Judo. In Judo from what I noticed it should be a semi-final or final fights and is highly unlikely, but let's see if it gets there.
Let's hope there will be a cease fire agreement reached, Russian troops withdraw from the invaded territories and the only "blood spill" will be on sport arena's. Although I seriously doubt that, it seems to me that this war was prepared by Russia for a long time now and they have too many interests there. I've been watching Russian TV channels to see how they report the news and I feel pity for Russian people who are still deprived from the true news, they show only their side of the story making it look like they are saving the world. Georgians must have their part of the blame in that conflict and if there were any atrocities committed against humans in North Ossetia and the guilty ones should be treated according to the law. Russia on the other hand must immediately withdraw it's troops from Georgian lands and stop pretending to be the good guys acting as "peace-keepers", if there should be any peace-keeping forces that cannot be Russians who instigated the conflict and supported the aggression. And if that matter came, why don't they ask the North Ossetians about their right to freedom? Why they don't withdraw their troops from Chechenya and other war zones created by Russia to sustain it's geo-strategical interests. Here, I said it, I just cannot stand the lies I hear from Putin's controlled media.
P.S.: It was so pleasant to see Georgian and Russian Olympic medalists at the Beijing Olympics hugging on the same podium. Nino Salukvadze from Georgia and Russia's Natalia Paderina showed the whole world the spirit of the Olympics after the women's 10m air pistol competition where both ladies took bronze and silver medals respectively. More about that from Guardian.
P.P.S.: Just to update you on the news: Georgian national beach volleyball team did beat the Russian team and apparently the Russian girls could not stand it and declared something stupid after game, more on that here.
And as I mentioned earlier in this post Russians and Georgians could meet in a semifinal judo match, I said it would be improbable, but it did happened and Georgian Irakli Tsirekidze won over Russian Ivan Pershin. At least in sports the fortune is on the Georgians side.