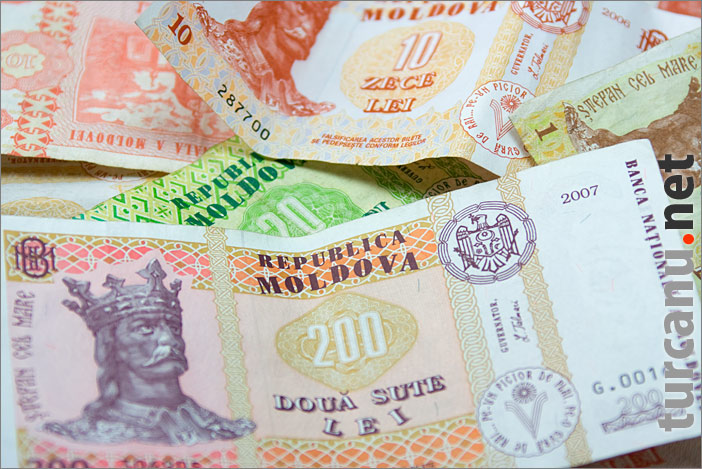 The news I got today from Bloomberg is that my home country's currency, the Moldovan Leu (MDL) is the world's second best-performing currency. I was a bit surprised, I mean I wasn't aware it has grown that much to be named world's second best-performing currency, but it did appreciated a lot in the past few months and I wasn't very happy about it since my income comes mostly in foreign currencies.
This announcement was made by Michael Ganske, head of emerging-markets research in London at Commerzbank AG. He named it "the undiscovered carry trade" currency and I'll quote here a few things he mentioned about the Moldovan Leu: "the currency will appreciate a lot as the central bank has a strong commitment to controlling inflation and they want to attract foreigners into the country" … "it offers real opportunities to small portfolios"… "Moldova is a real potential carry-trade market" … "the rates are definitely attractive for investors". Here is the link to the Bloomberg story on Moldovan Leu's carry potential.
I'm glad of this achievement and I suppose the credit should be given to the National bank governor – Leonid Talmaci, who implemented the monetary policy of Moldovan Leu since it's launch in 1993. And I wonder if we'll see more foreign investors on the market now, after this little secret was made public. Just recently I was analyzing the interest rates that local banks are offering and I must tell you they look quite good, especially when thinking that MDL will probably continue to strengthen. I think I'll write an article soon with some analyze and information on this opportunity for potential investors.
P.S.: Some local analysts however are not that enthusiastic about that achievement and think that the rate for Moldovan Leu were artificially created and maintained and the reasons behind it all are political as communist party currently governing is trying to achieve some goals. On the other hand there's a high demand now for Moldovan currency from the local banks while the flow of foreign currencies from abroad continues due to the huge percentage of Moldavian migrant workers abroad sending the money home.