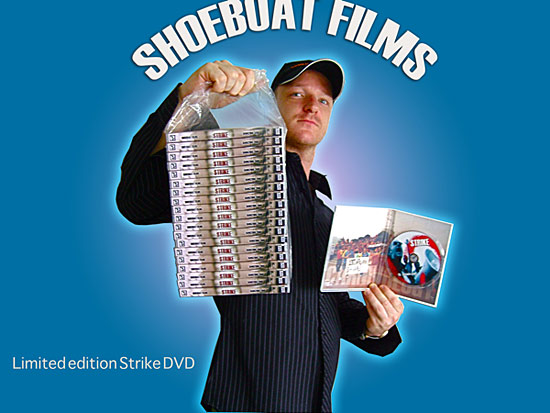 Personal
Shoeboat Films Presents: The Strike Movie
FOR ALL CARNIES: In case you haven't heard yet, or didn't get the email from Tanya, Cameron has finished the "Strike" movie, so the final release is available now! Here's what Cameron has to say:
The full, recently completed 'Strike' movie is now AVAILABLE TO BUY for 15.00 UK pounds. One hour long, this also includes limited edition picture disk and box, deleted scenes and full packaging and postage. Due to its length, political nature and amount of work that has gone into it – this will NOT be available on YouTube as part of the Shoeboat Films 'Carnivology' series and is only available exclusively to World Carnival staff as a souvenir of the event. Other large Carnivology movies will follow if there is sufficient demand.
If you want to buy a copy of this DVD please email Cameron and he will reply with details on how to make payment and will organize the delivery for those who choose to buy a limited copy of 'Strike'.
Let's support Cameron and hope he will produce some more fine movies in the future!