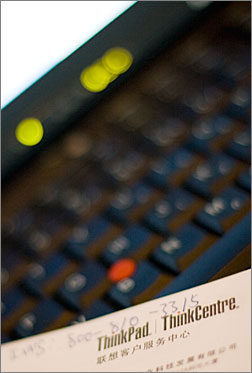 Let me start by saying that I'm just an unsatisfied customer of Lenovo and the story I'm about to write will be a complaint about their services. I do not like complaining about things, but when I do – there's a reason behind it. Out of all the brands on a notebooks market today I had the impression that ThinkPad users are the most satisfied by the customer service provided, but apparently I was wrong, or should I say it was before IBM sold ThinkPad to Lenovo. If you do a quick search on the internet for customer service provided by Lenovo you will come across loads of articles, stories and complaints about their service.
I don't want to make it a long story of what I went through, I'll just tell you the facts:
1. Lenovo does not provide international warranty service! Well at least not in mainland China (home of Lenovo) if you bought it elsewhere, they will however ask you to register your product in China and supposedly you'll be entitled to the service. The only trouble is they further make it almost impossible to register your product. Be ready to provide beside your computer's serial number and type/model code: operational system's code, the copies of your passport, visa's and entry stamps and extensions in the country you bought your machine as well as the country you are in, receipt of your purchase or a credit card report.
Don't you think it's a little bit too much? I mean I can easily check my warranty details on-line for my machine and the database will tell me when my warranty expires, all I need to do is navigate online from my machine! I registered my product on-line and they do have already the details regarding the place I purchased it, the date, my name, email and all sorts of information like that.
Frankly, it seems to me that they just try to avoid to provide the warranty, and that seems to be Lenovo's policy our days. I came across some other issues on the internet when customers were complaining that Lenovo is trying to make it impossible. So, in my humble opinion of an unsatisfied customer – your international warranty offered by Lenovo does not worth a dime! The email address to inquire about your international warranty: iws@lenovo.com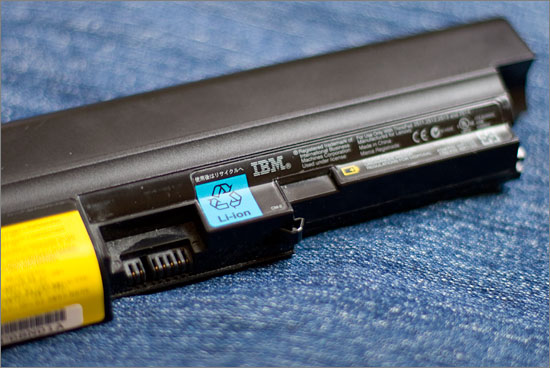 2. Do not hope for a free battery replacement of your ThinkPad's faulty battery. Lenovo states on their web-site here that they will replace your battery free of charge if it turns to be from this faulty batch produced with a specific FRU part numbers and for specific models. Models affected: R60, R60e, T60, T60p, X60, X60s, X60 Tablet, Z60m, Z61e, Z61m, Z61p, Z60t, Z61t. They certainly did not replaced mine when I brought it to their authorized center. There is a small program provided, available for download online with which you can check if your battery is from this faulty batch.
If you do get lucky and somehow you'll find out the address where you can replace it make sure Bringing the faulty battery along with your laptop and warranty service details will not get it replaced. You'll just end up spending your time on customers service unable to help.
Although there's an announcement on Lenovo's web-site regarding this issue, they did not let the customers know about this problem. And when it happened to my battery I did not knew I'm eligible for a free replacement, since nobody let me know. That makes me ask why did I provided them with my email address and other contact details?
3. The toll-free telephone number they provide in mainland China for free battery replacement (800-990-8888) is not accessible from mobile phones, and of course there's no announcement about that. During a period of time I was trying to reach it from a land-line it was playing just a greeting message in Chinese without offering you any other options. The customer support line in mainland China (800-810-3315) although very polite and talking English (and I do appreciate that) wasn't able to provide any information regarding that issue. Moreover without further investigating the issue the customer service was just saying sorry we cannot do nothing about it because we haven't heard about it. When insisting to find out, since the information is available on-line, the customer service did get back in touch with me (very fast) but again with no details on how I can solve my issue. When asked to provide me with a written address of an authorized Lenovo/ThinkPad center they agreed, but no reply was received. Oh, and by the way there's no information in English available on-line regarding the Lenovo/ThinkPad service centers in China. Emailing to logistpe@lenovo.com (the email provided for battery replacement program) and asking for the address in Beijing where you can replace the battery will get you back to 800-990-8888 phone number for mainland China (surprisingly it was working this week).
4. The customer service although well-trained and very polite follows everything by the book but will be of no help to you if facing some issue they never heard of. Same applies to their supervisors who are unable to take correct decisions in critical times. They will also refuse to offer assistance minutes after working time, even though you've been involved in the very same discussion for a quite long time already.
It is a pity that a well-known brand like ThinkPad ended-up to be managed by Lenovo who happened to be a disgrace our days. I was lead to believe that Chinese brands like Lenovo care about their image and will not play their dirty games with customers, but I was wrong. And just to think of all the ThinkPad users who chosen Lenovo (IBM's ThinkPad) mainly because of the international warranty service. That will be such a disappointment for them. I think we'll have to look for some more reliable brand who cares about their customers first of all. Although I do like my ThinkPad Z61t machine a lot, such an attitude is a major draw back and I doubt I will ever buy another Lenovo product in the future!
Here are a few links confirming my statements: