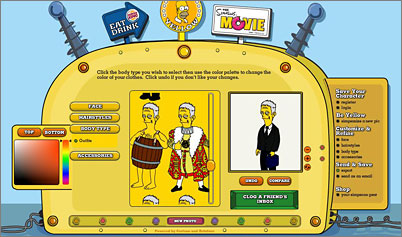 This summer along with The Simpsons Movie and probably to promote the movie a nice online tool was launched. It allows you to render Simpsons like characters by providing a simple photograph. The tool is called "simpsonizer" and the action – "simpsonizing". I'm not a big fan of The Simpsons but I always enjoyed watching these cartoons and I also enjoyed getting simpsonized.
You can find this tool here – Start Simpsonizing!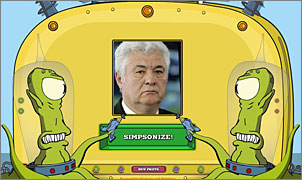 Now, let's suppose you got this tool and you have time to play around. What do you do? Simpsonize yourself first, of course! Now my question is who's going to be your second character?
Your wife/husband?
Your boss?
Your president?
Well, my choice was obvious, I'm not married, I don't have a boss, but I do happened to live in a country with a very funny president. Look what happened to him!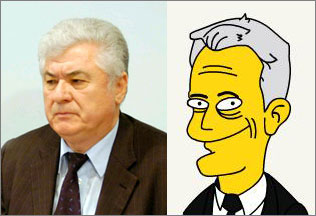 P.S.: Nu a ieșit chiar bine sărmanu… Ce să-i faci dacă comuniștii ăștia nu sunt buni de nimic!