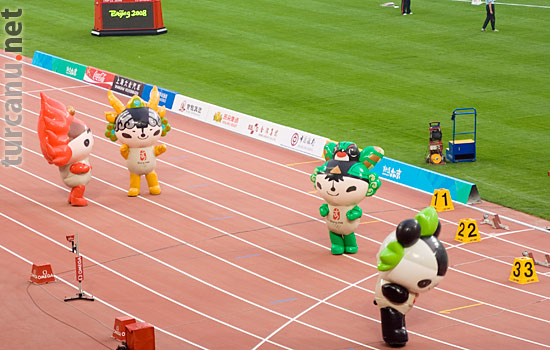 China
Meet the Beijing Olympic Mascots – FuWa's
It's for the first time when instead of the usual one character for the Olympic mascot we've got a bunch of them. It seems that the Chinese want to impress with everything at these Olympic Games and they designed 5 cute characters to represent the 2008 Olympics. The designer of the 2008 Olympic mascots is a famous Chinese artist – Han Meilin who done a great job, but was really unsatisfied by the control from the authorities and their requests of how the mascots should look and what should represent, he even had two heart attacks while designing them. Recently Han Meilin offered an interview, you can check this article on WSJ about what he had to say and other facts about Fuwa's. Basically Fuwa's (福娃), literally mean "good luck dolls" and were sometimes referred to as friendlies. Actually they thought of calling them friendlies first, but then it was decided it can be easily misinterpreted.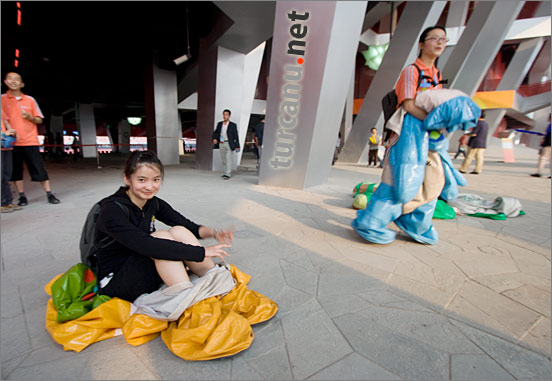 I've seen the fuwa's so many times already, in print, souvenirs, on TV, art-crafts – you name it. But I start liking them when I saw the mascots at the National Olympic Stadium, live sort of speaking. The costumes the young kids are wearing are awesome, the characters looks amazing and when you see them bouncing joyfully there's no way you not gonna like it. Wait till the opening ceremony in two days and I'm sure the whole world will love these characters. I know there was enough criticism about the "good luck dolls", and the locals made enough jokes already, the latest one even calling them "Wuwa" (witch dolls), but the bottom line is the mascots are really lovely.
Beijing Welcomes You! The names for the five fuwa's are: Beibei, Jingjing, Huanhuan, Yingying, and Nini. If you combine the first parts of each fuwa name you get the sentence "Beijing huanying ni" (北京欢迎你) which means "Beijing welcomes you". They incorporate respectively a fish, giant panda, fire, Tibetan antelope, and swallow designs and correspond with the five elements of Chinese philosophy: water, metal, fire, wood, and earth. Also each doll's primary color is one of the colors of the five Olympic Rings.
Here are a few more pictures of the lovely fuwa's I took. If you're interested in high resolution photographs of the good luck fuwa dolls you can check my Olympics pictures from Alamy.