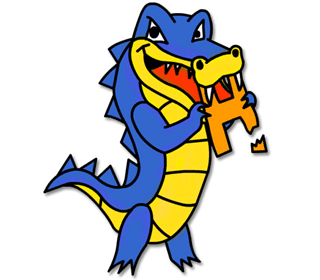 Last year I had to change my hosting provider. I had a few good reasons to do that: the prices were higher then similar service from other host providers, they lack a few features I needed to run specific scripts, the server went down a few times a year and it would take more then a day to get it back sometimes and customer support had worsen to terrible. I didn't want to rush and I actually investigated for about a month in a search for a new web hosting provider. I've read all sorts of reviews, ratings and tops, read what the customers have to say in various forums and came up with the list of 3-4 hosting companies that seemed to be good. What amazed me is that people would complain and relief their stress writing a bad customer review for just about every hosting provider, but I guess some of them were probably written by the competitors. In the end I have chosen Hostgator and I'm happy with the choice I made.
I've been with Hostgator for a little bit over one year, but I had no problems with them at all. What do you think are the two most important things in a hosting? I would say it's the uptime and customer support. My uptime with Hostgator was 100% and you can notice the monitoring badge in the footer of this blog that proves that (I installed it recently but nether less it shows 100% uptime so far). I had a few questions during this year addressed to the customer support through the ticketing system and I always got a fast reply (it was a matter of minutes) and they solved my problems. So I cannot be happier about it and that is why I would actually recommend them.
I was a little bit concerned that if the hosting provider I choose would become extremely popular the quality of their service will drop. I've read a lot of reviews for hosting companies that apparently were quite good, but later oversold and consequently could not keep up with upgrading the servers and hiring new staff for the customer support. But I would like to believe that it won't be the case for Hostgator. Today I got an email from them announcing they reached over 200,000 customers and the number keeps growing rapidly. They say they have hit record sales numbers this month and that they have an influx of new employees being hired every week, but the average support ticket response time still remains at an incredibly low 15 minutes. The owner and founder of the company – Brent Oxley wrote a short article on the Hostgator blog describing how it all started and how they managed to achieve such a result. He also mentioned they want to become the world's largest hosting company. That's what I call ambition! I can only wish them luck and I hope they succeed and keep on providing quality service.
I'm sure there are other good web-hosting companies out there, but I just wanted to share my impression about Hostgator and to recommend it to anyone looking for a reliable shared hosting provider (I should have mentioned it's the shared web hosting I talk about, but they also have reseller and dedicated offers). Well, you'll find more details at their website including plans and prices – Hostgator.com (I've included my referral link in here if you don't mind, since I was going to recommend it anyway why not benefit from it as well).
P.S.: Also, it's a GREEN web-hosting provider – all the servers are 130% wind powered! Not only they neutralize the environmental impact, but also reversing it! Hostgator has purchased certified Renewable Energy Credits representing 130% of the electricity used to both power and cool every server they have. That actually makes me proud and I feel part of it.